This week has been....good in some ways and terrible in others.
Work is good....there's potential for it to be majorly good soon and make my daily work life happier- but not sure yet. I can't talk about it anymore than that just in case somebody from work reads this. But what I can talk about is that I was in Pittsburgh this week for a meeting and some hospital visits.
First off, security has been tighter (duh) and at BWI on Tuesday they actually grilled me a bit on my drivers license- it was interesting. I also had to show it and my boarding pass to at least 3 separate people. Normally once you show it once, they tell you to put it away until you get to your gate, so that was interesting. Security in Pittsburgh was nothing different and went smoothly today. What didn't go smoothly- my darn flight is delayed....like majorly. I should be at my house by now, typing this post from my cozy couch. But instead, I'm sitting in the airport waiting through this 2.5+ hour delay.....yeah. My flight was supposed to take off at 5:55pm, It's new estimated departure time is
8:40
make that 8:55pm!!! As I was about to finish this entry, it got delayed AGAIN. So....that's a 3 hour delay! I hope it doesn't get worse....
Ok so the bad part about this week.....I have been in a FUNK. A bad funk, that seems to take over my senses when it comes to food and exercise choices. I have some examples (duh):
1. Tuesday's dinner was good- a simply grill half portion of tilapia from Red Lobster with double brocolli and a side salad. And then....they had to throw in 3 of their sinful garlic biscuits into my to-go bag. THREE!! The devils! So what did I do? Of course, I ate them all. Like...savored every single crumb. It was pathetic. It's been at least a year since I went that biscuit crazy!
sinfully delicious
2. After picking up my dinner on Tuesday (before I knew about the biscuits), I decided I deserved a treat to go with my healthy dinner. There were fresh baked peanut butter cookies in the lobby. Did I get 1? No, I went for 2 of those delectable creations. Even after the biscuit episode, I chowed down like they were the last cookies known on the planet.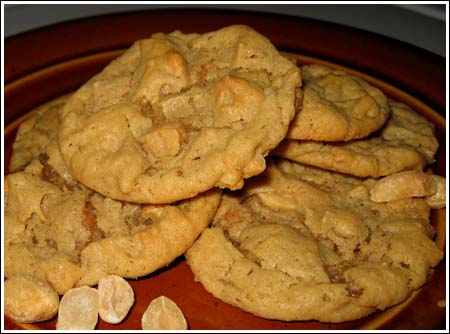 Just try and resist me!
3. Tuesday....yeah it just keeps piling on. I didn't work out. At all. I had plenty of time when I got done with my hospital visits and got checked into my hotel. I kept putting it off, then was going to work out after dinner. But after the biscuits and cookies my head said- why workout you crazy woman? Instead I did this: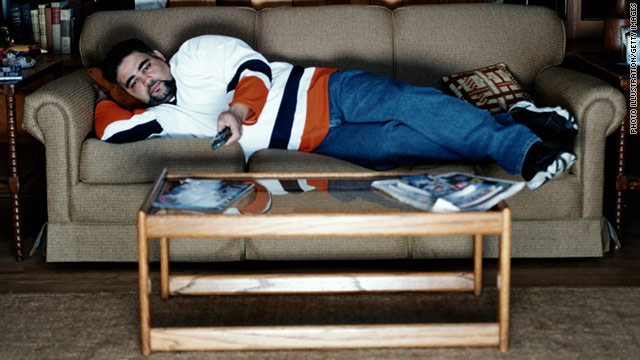 Hello TV!
4. I woke up Wednesday ready to burn off the binge that was last night. I get on the treadmill nice and early with plenty of time for a run, I warm up....and then I just...don't run. I honestly can't explain it. Somewhere during my warmup I got it into my head that I should just do an incline walking workout. It's not that this is a bad workout, don't get me wrong....but I just stuffed my face with MAJOR calories the night before and I needed to run. I promised myself I would get another workout in after my meeting. (If you think I did, you must be outside your mind at this point).
5. Wednesday night, as if the Tuesday night fiasco was not enough, I ordered out from Olive Garden. My favorite low calorie meal there is awesome, and under 10 Points Plus. I meant to ask for no bread but forgot....so they gave me FOUR breadsticks. FOUR. WHY WOULD ONE PERSON NEED FOUR BREADSTICKS?!!? I started with just 1....then something took over my body and demanded I eat another one...and another one before I came to my senses and poured water on the last one and threw it in the trash. Ridiculous Colleen, ridiculous. My stomach turned and made crazy noises the entire night while my entire digestive system revolted. There was no getting on the treadmill now because I was back and forth from the bathroom the majority of the night. Fantastic.
me likey breadsticks!
Today I snapped out of it and was on the elliptical for 70 minutes. Then did a solid 10 minutes of hard abs. BAM!! I felt like I was back for the first time since the bombs went off in Boston. I've felt slightly zombie like since then, but that hard and heavy sweat finally broke whatever was going on in my head. During this enormous wait at the airport, I spent the first 30 minutes just walking the airport. It was great. I felt like I was back to my normal self. I also went to a weight watchers meeting today, which helped my head get back in the game.
Ok....time to head over for boarding soon so I'm signing off. Hope everyone got to enjoy some nice weather today- it was 85 in Pittsburgh today!
What do you do to snap out of a funk?