Lululemon athletica
is seriously the bomb!
While in Boston, we had a little time to kill before our
Duck tour
through the city. If you ever visit Boston- it's a must do! The tour was so much fun, we learned a lot about the city and a vehicle that does both land and water is just cool!

Our truck/boat
 Cool looking, eh? After touring the city through the streets- we had a tour via the Charles River!

Splash zone!
So...back to Lululemon.... I have been wanting to check out this store for months as some of the bloggers I read rave about the store. It seems almost cult like with it's followers.
I get it now. I am one of them. Sign me up for the newsletter and membership card.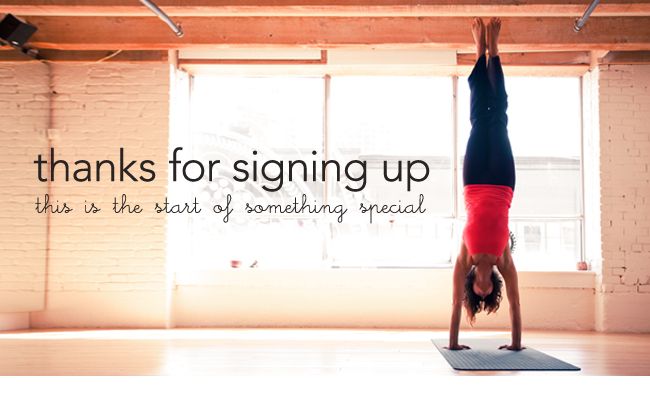 Totally!
So I have heard that many people really don't like Lululemon. Yes....they are expensive. Yes...you can get similar (not the same, don't lie to yourselves) clothes from other athletic clothing lines for less.
But.....They are Lululemon and there are reasons their clothing is more expensive- A. They feel like heaven on your body (like the silk of athletic gear), B. They look awesome, C. They last forever (can't confirm this yet, but I trust others)
Also, last but not least, they know how to make you have a great experience. I had another experience like
White House, Black Market
. Not quite as amazing in the same way- but more amazing in it's own way. I was trying a few things on and was lamenting to Adrian that I should be trying these on with sports bras....so they bring me several bras- all the perfect size, and of course amazing and I immediately want to buy them all! They brought in different sizes, colors, etc. of what I wanted/needed and most importantly- they seemed sincerely interested in what I liked to do and what I was training for, giving me advice on places to run while in the city.
Then....they found out about my weight loss... :D Sometimes the attention is overwelming- other times (like here) it simply made me feel special and honored as they asked me if they could share my story with others.
I ended up buying only one thing (talk about self control because I LOVED several things and they all looked awesome!) It's their
run: speed squad tank
and it ROCKS!! Also, it runs a little big so I bought a size 6!! Yes, you read that correctly. I was in between a 6 and 8, and went down a size because I WILL lose 20 more lbs. lol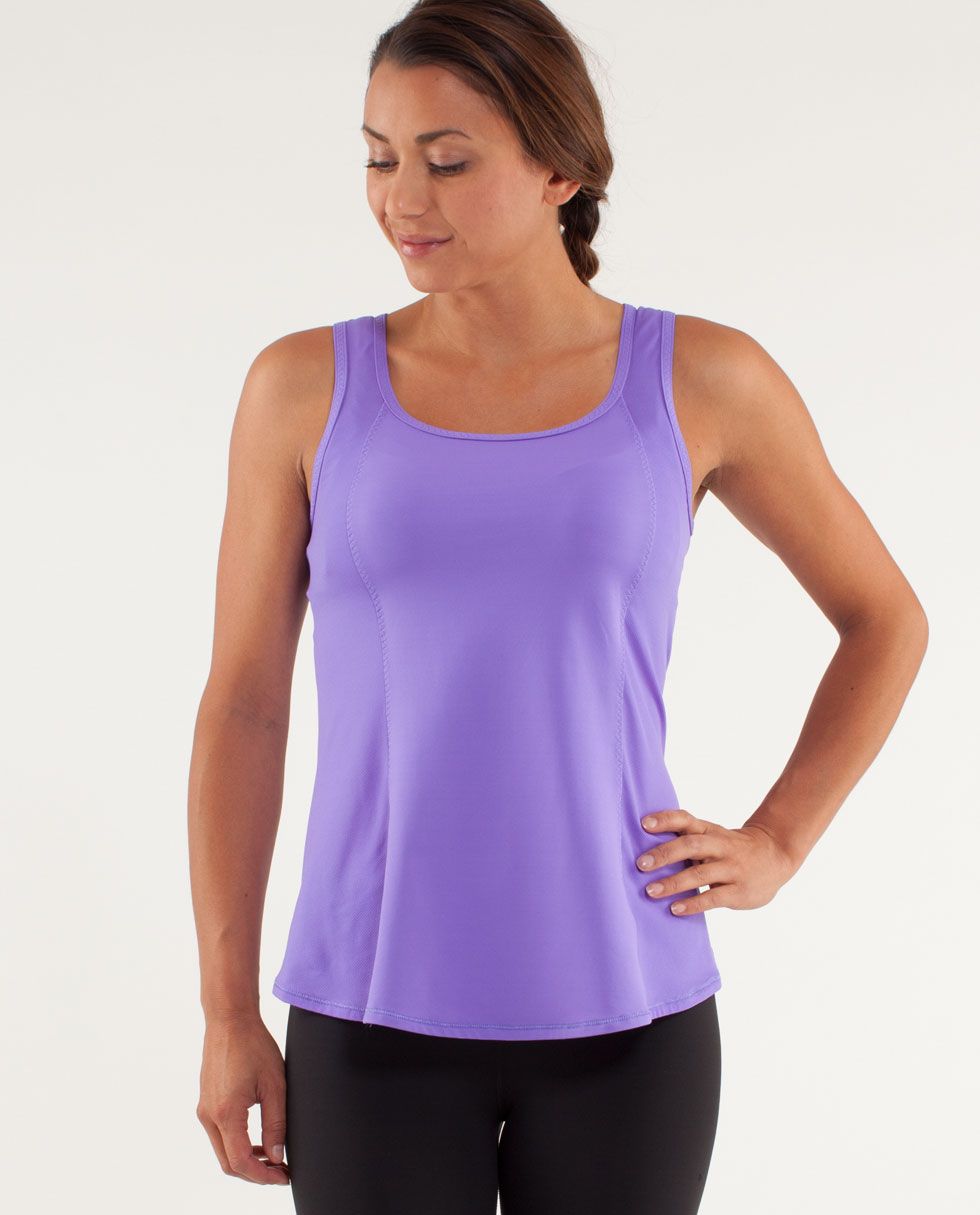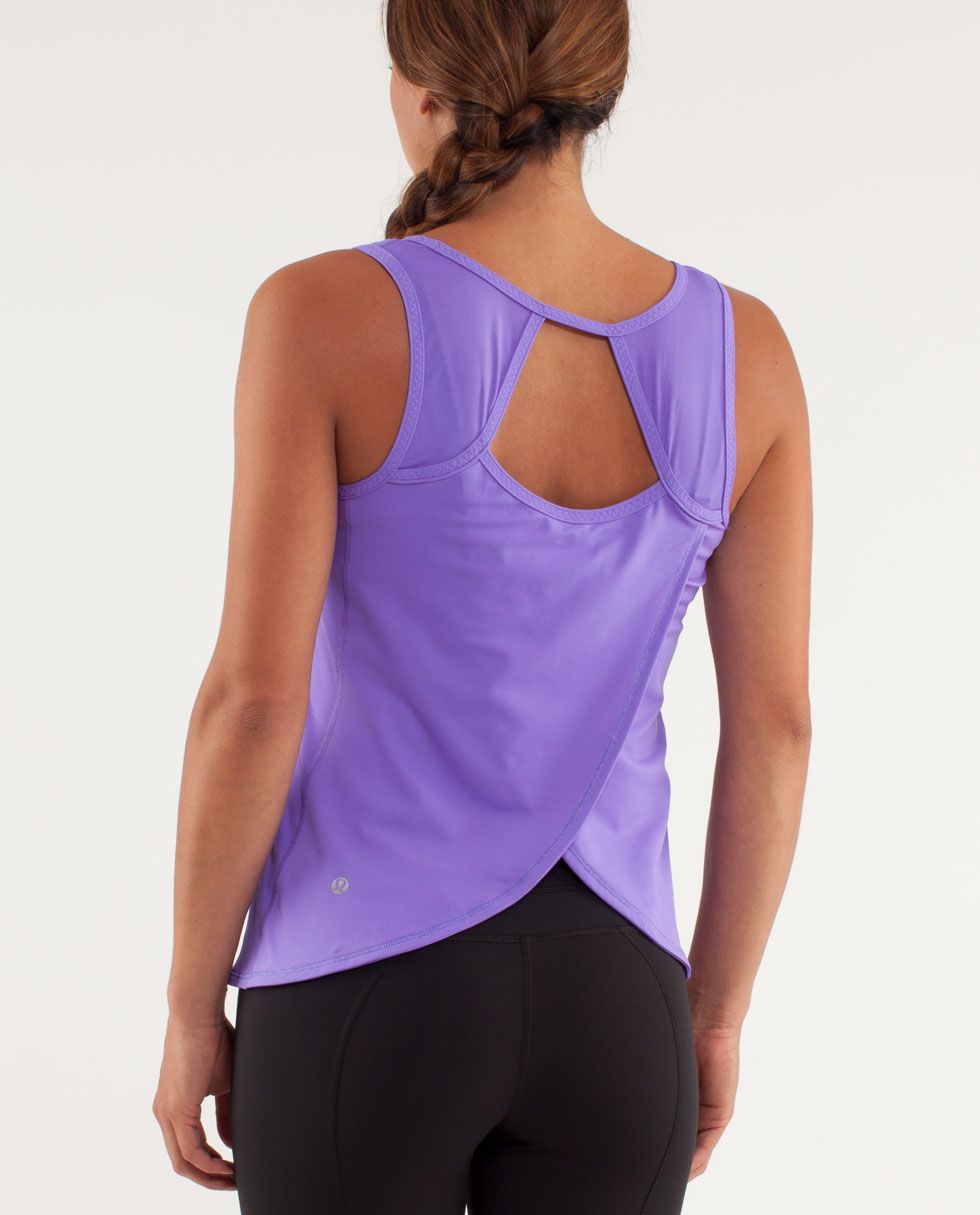 Yes, when you bend over it flashes some lower back action- but nothing sleezy and gives great ventilation. Sexiest workout top I've ever seen. LOVE IT!
So, I go to checkout to buy this beautiful top, and the manager (I'm assuming) tells me how much of an inspiration I am to the whole crew and they would like to help me with my training. She then tells me to please pick out any running accessory in the store to help me with my half marathon training. ON THE HOUSE.
Exactly my face.
WHOA. Once I picked my jaw off the floor I almost started crying- but I recovered and grinned and couldn't stop thanking them, they couldn't stop telling me how awesome I was. It was an unbelievable moment.
So....I picked out....the
Amphipod hydration belt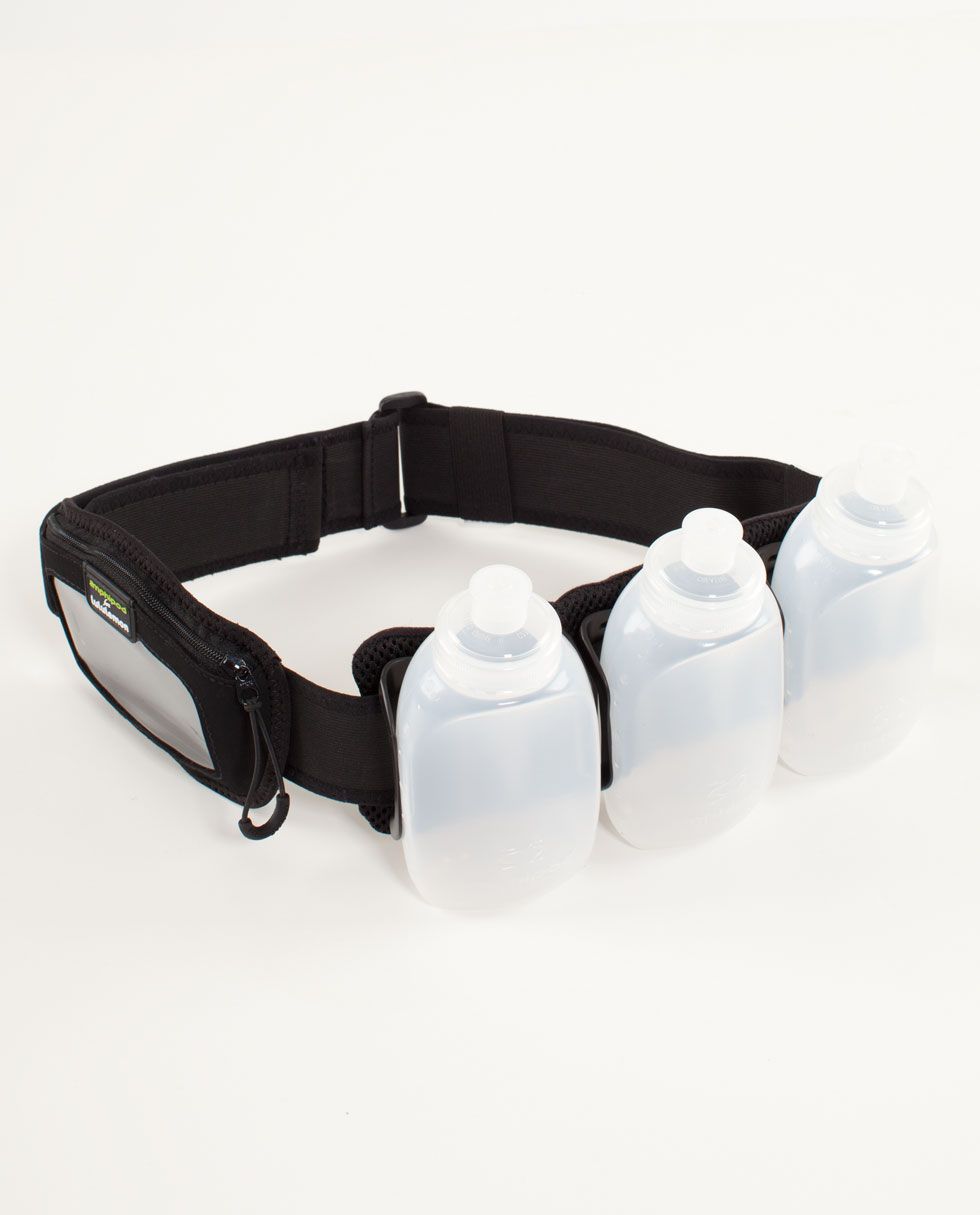 I've been eyeing this exact one for months!!
I have been searching around for a good hydration belt for months but keep not buying one because they are EXPENSIVE. I've actually eyed this one lustily every time I see it in a fitness store and haven't bought one because the hand held bottle has been working fine and even though I've been wanting to try a hydration belt I haven't needed one to run. Yet.
So....Lululemon is awesome! I have already looked up their closest store and plan a visit soon. Thank you, Lululemon for making my experience in Boston that much sweeter! You officially have a new raving fan! <3